Driveline Repair Services
We offer a variety of Driveline Solutions
to help you get back in the game ASAP!
Straighten & Balancing
Got Wobble? It happens to the best of us! We'll get your shaft spinning like a top.
Shorten & Lengthen
Size matters! We can stretch your shaft to get that perfect fit.
Component Replacement
Joints jacked up? We have the parts to get your tired old shaft feeling like new.
Custom & Performance
Aluminum, carbon fiber? We can build a custom shaft out of cat hair if you want.
Limousine & Conversions
Pimping your Caddy? We build custom multi-piece driveshafts that will get your party rollin'.
Off Road & Agricultural
Like climbing rocks? We can beef up your shaft so it doesn't climb into your back seat.
General Rates
Here are some of our basic labor rates
NOTE: All prices subject to change. Especially if we don't like you.
Labor
Straighten & Balance (1pc)

$75

Straighten & Balance (2pc)

$95

Shorten Shaft

$65

Lengthen Shaft

$75

U-Joint Remove & Replace

$18

Center Support Remove & Replace

$35

Test Drive and Diagnosis

Free

Getting a hug by a dirty driveshaft tech

Priceless
Call us for a Detailed Quote
Got Questions?
Our Team of counter monkeys answer
the most frequently asked questions about service.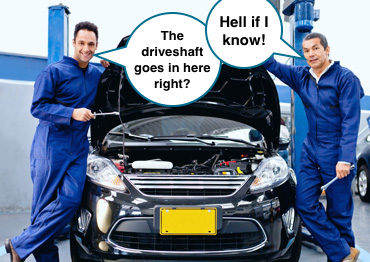 We get this one all the time. The best way to do this is to soak it overnight in a bathtub of jello. Then measure between the two stickiest spots you can find.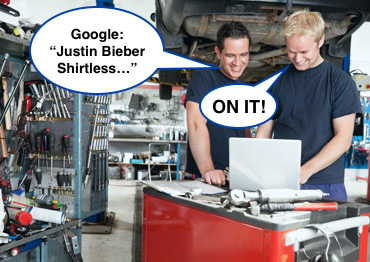 There are many ways to do this, but we usually just lift the tail and look for junk. If that's doesn't work, offer it a Zima and note its response.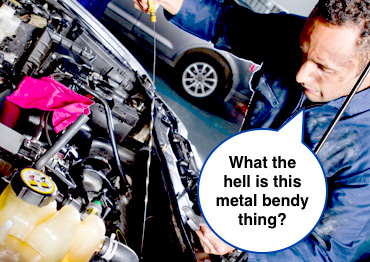 Don't spend too much time worrying about that. Your wife will let you know.
S.O.L? We deliver!
We Stock most common shafts. We can bring one to you.. or your shop.
(714) 462-1199